Powerful and interactive
Apple Messages for Business is more than just text messaging. It enables a rich user experience bringing features like Apple Pay, authentication and list and date/time pickers.
Reach more than 1.8 billion devices worldwide/li>

Secure Payment & Authentication

Add events to iOS calendar
Try Eazy for free
Why not take a test drive and find out how Eazy it is to connect with your customers, with access to our dashboard, all of our messaging functionality and API?
Reduce calls with Message Suggest
Message Suggest provides brands with a powerful way to promote messaging as a channel while helping reduce inbound phone calls.
When a customer clicks to contact a phone number registered with Apple Messages for Business the option to message the brand is dynamically presented alongside the click-to-call button.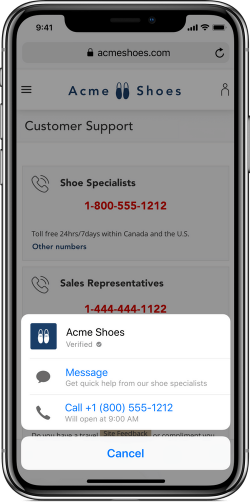 Developer Documentation
Use any programmable language to integrate the communication channels of your choice and connect them into your contact center.
Get started
Kickstart your customer support productivity. Interested to see how it works? Schedule a free demo to get to learn everything you need to know.