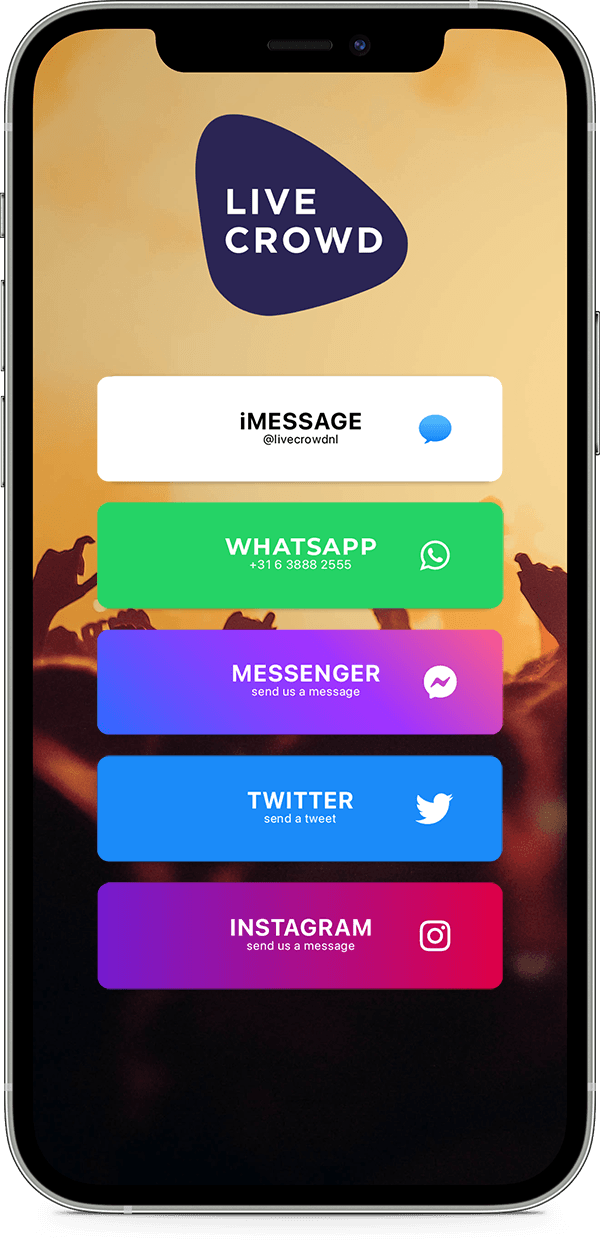 The challenge
Livecrowd is an event management company based in Amsterdam that provides a range of digital services that have supported hundreds of events, including the Dutch Grand Prix, Mojo concerts and blockbuster film premiers. One of the key challenges that Livecrowd wanted to address was how to cost-effectively manage customer inquiries and support for large events, which can become overwhelming, especially when dealing with the large number of attendees at the big events that they were involved in.
Choosing Eazy
The journey towards adopting Eazy's platform for customer care and ticketing was driven by Livecrowd's commitment to improving their overall event management process. Recognizing the need for a more streamlined and efficient approach, Livecrowd embarked on a thorough evaluation of different solutions in the market.
They assessed various platforms, analyzed their features, and considered customer feedback. After careful consideration, Livecrowd decided to partner with Eazy due to its user-friendly interface, robust capabilities, and its ability to seamlessly integrate with Livecrowd's existing systems.
The transition process involved collaboration between the Livecrowd and Eazy teams to ensure a smooth migration of customer data and ticketing information. With Eazy's platform now fully integrated into their operations,
Livecrowd has successfully transformed their customer care and ticketing processes, paving the way for a more streamlined and efficient journey for their customers attending events.
LiveCrowd were looking for a partner to provide expertise in omnichannel customer experience and a white-label technology to provide a scalable solution to automate customer enquiry responses across multiple channels (including WhatsApp) that would seamlessly fit into the services they were offering to support the events.
Eazy Implementation
Working with the Eazy team, LiveCrowd found both expertise and technology to create innovative solutions that improve customer experiences for the LiveCrowd events.
By leveraging Eazy's platform, Livecrowd has streamlined the customer care and ticketing processes for events. The platform has been used to automate customer inquiries, which has reduced response times and improved customer satisfaction. Customers can now get answers to their questions quickly and efficiently, without waiting in long queues or making numerous calls.
In addition to customer care, Livecrowd has also used Eazy's platform for ticketing. Customers receive their entrance tickets for various events via WhatsApp, which can be in the form of a PDF file or a QR code. This innovative approach has made it easier for customers to get their tickets, as they can be accessed directly via their mobile devices, without printing or carrying physical tickets.
The success of this partnership has been attributed to the complementary strengths of Livecrowd and Eazy. By working together, Livecrowd has been able to leverage Eazy's expertise in managing customer care and ticketing, while Eazy has benefited from Livecrowd's experience in event management.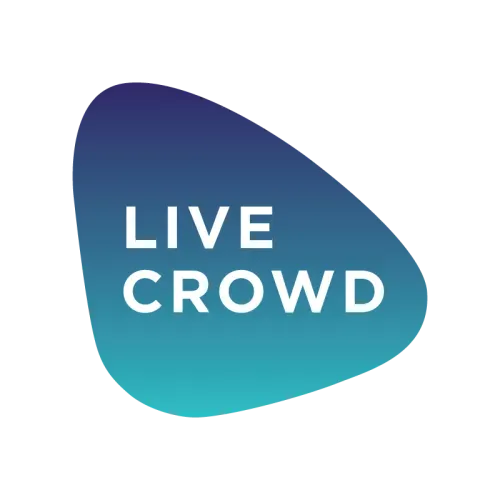 An Eazy Future
The partnership between Livecrowd and Eazy has an exciting future ahead. Eazy will be offering more innovative solutions to enhance the overall event experience such as providing real-time event updates, personalized recommendations, and event-related services through the platform. As well as providing analytics and insights to Livecrowd to help them better understand their customers' needs and preferences. Which can be used to improve future event planning and marketing strategies.
Livecrowd are looking to offer additional payment options and integrations with third-party payment processors to make the ticket purchasing process more convenient for customers, providing them with more flexibility and efficiency, plus they are planning on developing a loyalty program or rewards system to incentivise customers to attend more events and encourage repeat business.
"We are extremely pleased with our partnership with Eazy and the innovative solutions they offer. Their platform has revolutionized the way we manage customer care and ticketing for events. We see a lot of potential in this partnership and look forward to exploring new possibilities in the near future."

– Arwind Gajadien, Livecrowd.
Try it yourself
Let us show you how Live Crowd created great nights out for their customers by building this innovative multi-channel solution with Eazy. Start with a demo or maybe a free trial, that will give you full access to our dashboard and API.